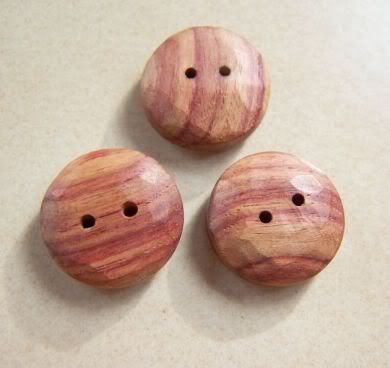 Anne saw these tulipwood buttons in my etsy shop, and inquired as to if I had nine of them available.
I didn't, and had to go wood stash diving in an attempt to find some tulipwood that had a color and grain similar to it. Exotic woods, (and native woods) are very interesting to study. The color and grain of a single species can vary from piece to piece. Things like soil type and rain fall, sunlight,(climate changes)minerals...insects, growth rate and yes, even genetics can influence the individual characteristics of a single piece of wood.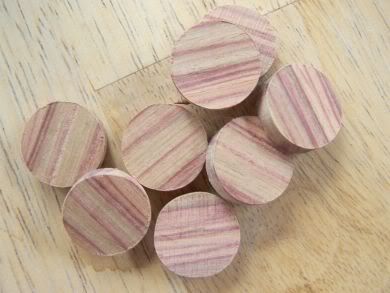 After locating the wood, Anne mentioned she was planning to use the buttons on the Coraline cardi she was working on. So we tossed around the idea of going with a different shape- other than the rounds. Anne suggested sort of an octagonal shape, like the smocking pattern of the cardi. It proved a bit difficult to execute in the small size, but she did like this sample.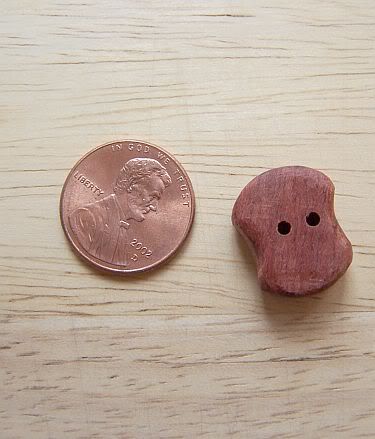 I finished them up and mailed them off a couple of days ago. I hope they will look good on the Coraline.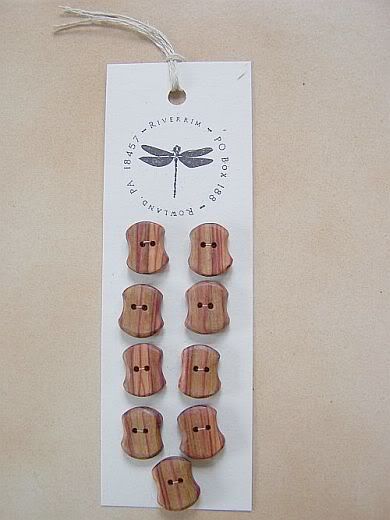 Now I will be tapping my foot, waiting in suspense until Anne finishes up the work in progress (that shouldn't take long)...tap..tap ...tap.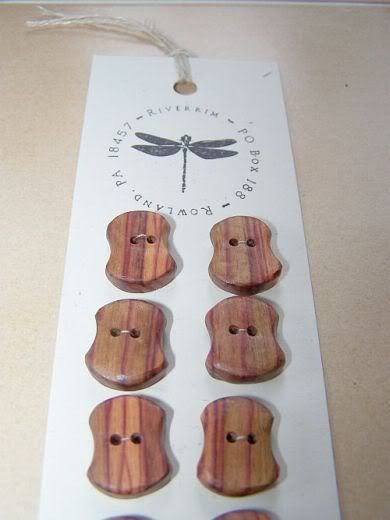 Oh, and those 3 round tulipwood buttons? They are still for sale in my etsy store. You can visit them here I invite you to stop by the shop and have a look around. I also feature amazing beaded button brooch originals, by sooz'n'susan designs (who just happens to be my sister). She makes the fancy buttons ;-)